195. Thomas5 Purnell (William4, John3, Thomas2, Thomas1) was born in Worcester Co., MD about 1773. Thomas died 1833 in Worcester Co., MD.
He made a will in Worcester Co., MD, January 17, 1833. (Ruth T. Dryden, Worcester Wills MH 1822-1833, p. 44)
Thomas's will was probated in Worcester Co., MD, March 26, 1833. Named orphan of William Purnell October 12, 1779 and his mother given guardianship; age 6. (David Heise, Wor. Co. Orphan's Court Proceedings, pp. 86-89; Liber JW15) Thomas' will left "Purnells Grove" to a nephew, Purnell Anderson, and to nieces and nephews, children of James & Sarah Bruff, and a niece Sarah Beswick. Witnesses were John B. Fassitt, James Prideaux and John Fassitt, Sr.
Thomas Purnell had the following child:

469 i. Elizabeth6 Purnell. Land records show John Purnell of Sussex Co., DE sold land to Elizabeth daughter of Thomas in 1802. (Ruth T. Dryen, Worcester Land Records, p. 615) Thomas did not name a daughter, Elizabeth, in his will.

Return to Table of Contents or Index

Go to Next Page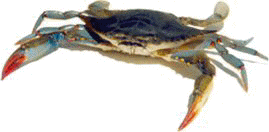 >>> Advertise Here <<<